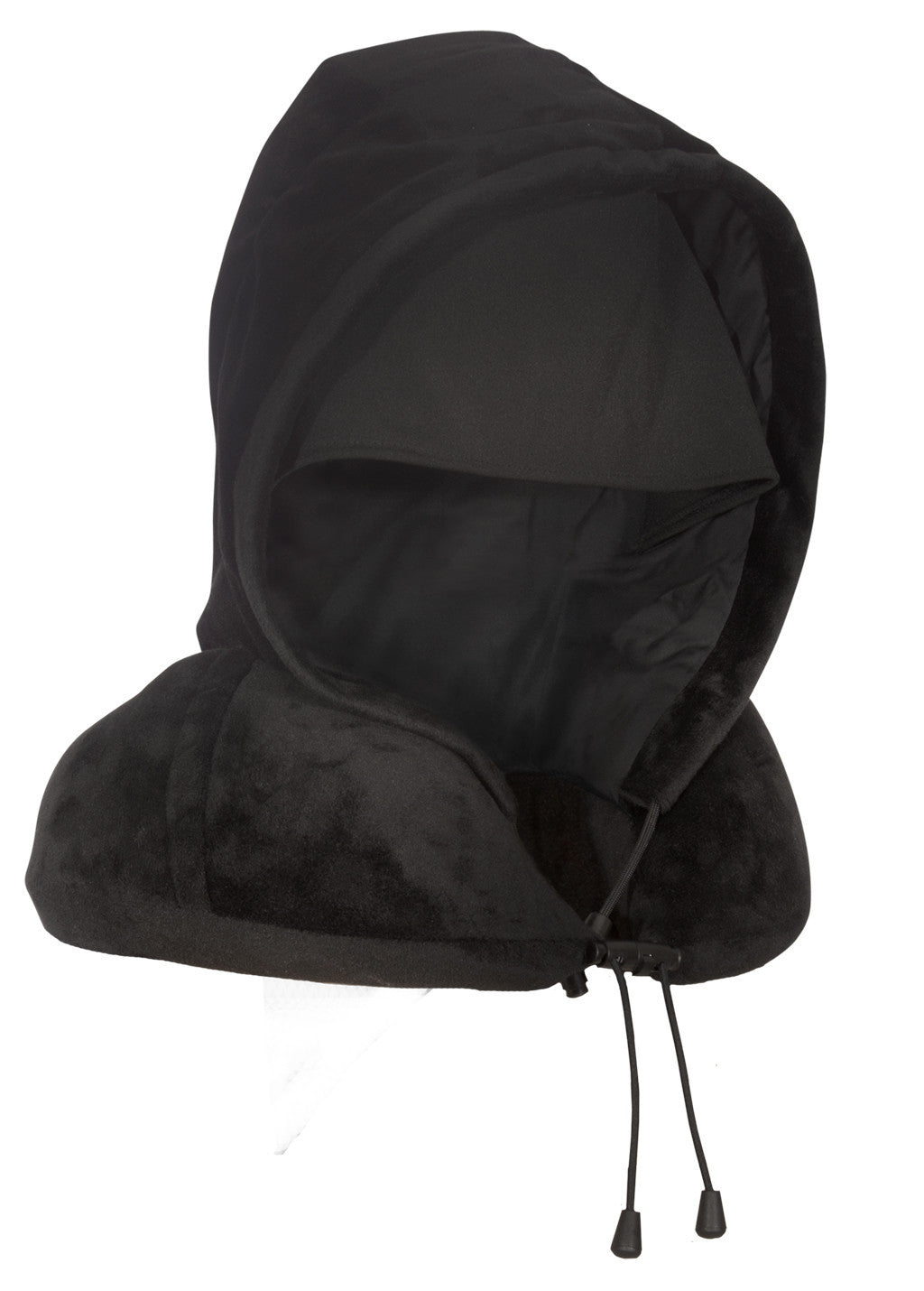 Comparison Chart
Ever see some of those off the wall ideas. They seem interesting but when you try them they never seem to live up to the hype. Our design is a new twist on a proven design.
Antimicrobial Hoodie Sleeper Travel Pillow
We have a hard time sleeping on flights. The lights are always too bright, and the majority of multi featured travel pillows are just not comfortable or embarrassing to use. We have all tried several different Travel pillows. So we set out to make one that was the best all around pillow.
We melded our world famous travel jacket sleep mask hoodie with an ergonomic memory foam travel pillow to give you a new Multi-Featured Sleep Mask Hoodie Travel Pillow. With so many germs associated with airplanes and airline pillows you certainly want to bring your own. Our Antimicrobial inner liner material will certainly help keep them at bay.
Our first of a kind Travel Sweaters are made from an all natural blend consisting of 30% Cashmere and 70% Merino Wool. This particular combination makes it super soft to the skin, yet naturally insulating. So it will keep your warm when you need it yet not get too hot when you don't We have zippered pockets so that you can carry your important items and not worry about them falling out. They will sell for $249.00 after the presale campaign.